Professional
Hamburg (Hybrid)
Flexible hours
35.000 € - 50.000 € yearly
up to 28 days of vacation
Support Engineer (m/f/d), Portrix Expertise Center (PEC) in Hamburg
Hamburg

Please apply here on "IThanse.de" with the "Apply Now" link/button at the top right.

Descartes is a leading provider of Ocean Transportation Rate Management Systems and Ocean Publishing Services. The systems and services that Descartes supplies to VOCCs, NVOCCs, shippers, and other ocean intermediaries allows them to maintain global rate repositories, manage allocation, and maintain detention and demurrage charges. Descartes Portrix Expertise Center (PEC) is responsible for providing customer support for internal and external Global Pricing Manager (GPM) customers.
As a member of the Portrix Expertise team, you will provide application support, prioritize bug fixes, generate reports, and manage customer expectation. Additionally, you will be expected to participate in SCRUM meetings and assist with the scheduling of software releases. Except for critical issues, the normal support hours are 0800 to 1800 Central European Time.
RESPONSIBILITIES
Provide customer assistance to external and internal customers via phone, e-mail, WebEx, Chat, TeamViewer, and Descartes' support portal
Troubleshoot and diagnose reported issues
Proactive application monitoring
Maintain customer contact and incident information within ticketing application
Follow and write procedural and diagnostic documentation
Provide application support
Prioritize bug fixes
Assist with the scheduling and notification of pending software releases
Participate in SCRUM calls
Maintain departmental Key Performance Indicators (KPIs)
Ensure proper call ticket escalation
Report generation
REQUIREMENTS
Bachelor's degree or equivalent work experience
Minimum of 3 years' experience working in application support environment
Strong analytical, clerical, organizational, problem-solving, and project management skills
Ability to multi-task and prioritize effectively
Able to work as a team member and independently
Ability to follow instructions
Detail oriented
Strong German and English verbal and written communication skills
Must work well under pressure to meet the time sensitive demands of our customers
Ability to work under pressure to meet both short and long-term deadlines
Willingness to work a limited amount of overtime
Service oriented and solution driven
Must be computer literate and have a working knowledge of Word, Excel, and PowerPoint
Additional Consideration
Previous Help Desk Experience
Knowledge of ocean carrier operations
Rate management experience
Supply Chain Management experience
Freight audit experience
Knowledge of SQL scripting
Database experience, including Informix and SQL Server
SAP CRM experience is highly preferred
Ability to learn quickly through real time training within a production environment
Proficient with Microsoft Office products, including spreadsheets
What we offer
Excellent working atmosphere with flat hierarchies and short decision-making paths
Strong employee-oriented management culture which ensures a high level of employee satisfaction and a good team spirit
Performance-related pay
Flexible working hours and home office
Modern offices in a well-connected location (S-Bahn Bahrenfeld is within walking distance)
Free drinks, fresh fruit, and ice cream in summer
Application
Please submit your application including CV and cover letter indicating your salary expectations and availability through our career's portal: https://careers.descartes.com/job/Hamburg-Support-Engineer%2C-Portrix-Expertise-Center-%28PEC%29-22763/560741317/
Support, Software, IMS, Customer Support, Logistic, Freight Forwarding, Transportation Management, IT-Administration, SQL, SAP CRM, IThanse.de, Empfehlungsbund
This Job resp. positions as 'Support Engineer (m/f/d), Portrix Expertise Center (PEC)' is vacant in following addresses: 22763 Hamburg .
Brief profile of Descartes Systems (Germany) GmbH
Wir, die Descartes Systems (Germany) GmbH, sind einer der führenden Hersteller für Warenwirtschaftssoftware und Lagerlogistik-Lösungen im E-Commerce. Als Teil der Descartes Systems Group Inc. (DSGX) zählen wir mit über 1.500 Mitarbeitern und über 20.000 Kunden weltweit zu den erfolgreichsten IT Unternehmen im Bereich Logistik und Supply Chain. Mit unserer Lösung Descartes pixi decken wir alle E-Commerce- und Omnichannel Backend-Prozesse eines Händlers von der Kundenbestellung über barcodegestützte Pick- und Pack-Prozesse im Lager, den Versand, sowie das Versand-Tracking bis hin zur Rechnungsstellung ab. pixi automatisiert Geschäftsprozesse und unterstützt mittels intelligenter Logistikverfahren die Umschlagzeiten im Warenlager zu optimieren, sowie die Lagerkapazitäten optimal zu nutzen. Durch eine modulare Architektur, Webservices und Standardschnittstellen fügt sich pixi nahtlos in andere Systemumgebungen ein. Über 300 Unternehmen - darunter große Online Pure Player, Hersteller, Retailer, Großhändler und Fulfiller - wie arktis.de, design3000.de, calida.com und seidensticker.com setzen pixi erfolgreich ein.
Du bist im E-Commerce zuhause oder willst Teil einer der derzeit wohl spannendsten Märkte sein? Du suchst nach einer neuen Herausforderung mit interessanten Aufgaben und einem kreativen Team? Dann bist Du bei uns genau richtig! Sollte eine unserer Stellenausschreibungen auf Dich zutreffen, dann bewirb Dich jetzt. Wir freuen uns auf Dich!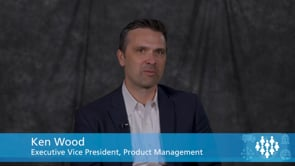 Spheres of competence
ITSoftware-DesigndigitalisationCloud-Computingbusiness intelligencedatabaseprojectmanagementSaaS
Job

Professional • Hamburg (Hybrid) • Flexible hours • 65.000 € - 75.000 € yearly • up to 28 days of vacation
9 days ago
Publication date: 11-08-2022