(Junior) Consultant (m/w/d) Salesforce Security in Rostock
Rostock

Please apply here on "IThanse.de" with the "Apply Now" link/button at the top right.

(Junior) Consultant (m/w/d) Salesforce Security
Standorte: Berlin, Dresden, Jena, Leipzig oder Rostock
Sie wollen nicht nur sich, sondern auch ein bisschen die Welt verändern?
Dann tun Sie das bei der
T-Systems Multimedia Solutions GmbH
.
Denn als größter Digitaldienstleister Deutschlands gestalten wir gemeinsam mit unseren Kunden in einem stetig wachsenden Markt die digitale Welt.
Ihre Zukunft
Wir helfen unseren Kunden dabei, das Niveau der Informationssicherheit dauerhaft und nachhaltig zu sichern und verbessern. In Zusammenarbeit mit unseren Security Beratern und  Experten finden Sie ganzheitliche, individuelle Lösungen für unsere Kunden. Ihre konkreten Aufgaben sind u.a.:
Beratung zu technischen, prozessualen oder organisatorischen Themen der Informationssicherheit im Salesforce Kontext
Durchführung von Sicherheitsanalysen für Applikationen, Systeme oder Infrastrukturen
Erstellung von Sicherheitskonzepten und Sicherheitsarchitekturen im Salesforce/ Cloud Umfeld
Beratung, Planung und Umsetzung von Maßnahmen zur Erhöhung des Sicherheitsniveaus
Bewertung und Analyse von Sicherheitsvorgaben
Erstellung und Durchführung von Risikoanalysen
Mehr Informationen mit welchen Lösungen wir die digitalen Werte unserer Kunden schützen und in welchen Projekten wir sie begleiten finden Sie
hier.
Ihr Hintergrund
Sie haben Spaß Themen zu gestalten und übernehmen gern Verantwortung in Kundenprojekten. Sie sind ein ausgewiesener Teamplayer und haben ausgeprägte Kommunikations- und Präsentationsfähigkeiten in Deutsch und Englisch. Sie sind projektbezogen bereit, regelmäßig zu reisen und agieren kundenorientiert und unternehmerisch. Ihre Basics:
Abgeschlossenes Hochschulstudium (z.B. Informatik, Wirtschaftsinformatik, o.ä.)
Erfahrungen in den Themen IT-Sicherheit, Informationssicherheit, Datenschutz, Cloud, Salesforce oder CRM
Spaß an der Ausgestaltung von Sicherheitskonzepten sowie der Erstellung von Dokumentationen
Fähigkeit konzeptionelle Anforderungen in technische, organisatorische oder prozessuale Lösungen zu überführen
Analytische Fähigkeiten und Spaß an der Lösung komplexer Problemstellungen
Ein Plus, kein muss
Know-how im Salesforce.com Umfeld oder entsprechende Zertifizierung
Erfahrung im Umgang mit Netzwerken, Infrastrukturen oder Virtualisierungstechnologien (z.B. durch Ausbildung zum Fachinformatiker)
Know-how in der Erstellung von technischen und organisatorischen Konzepten z. B. Sicherheitsanalysen, Sicherheits- oder Berechtigungskonzepten
Berührungspunkte zu Informationssicherheitsmanagementsystemen (z.B. ISO 27001, BSI IT-Grundschutz, …) oder einschlägigen Normen (Bundesdatenschutzgesetz (BDSG), EU-Datenschutzgrundverordnung (EU-DSGVO), o.ä.)
Unser Hier und Jetzt
Warum Sie zu T-Systems Multimedia Solutions GmbH kommen sollten?
Weil Sie bei uns unter besten Bedingungen die digitale Revolution mitgestalten können:
Flexible Vertrauensarbeitszeit
38h/ Woche
Mobiles Arbeiten  möglich
Attraktive
betriebliche
Altersvorsorge
Vielzahl individueller Weiterbildungsangebote
Reisezeit ist
Arbeitszeit
Vielfältige Austauschformate und Fach-Communities
Bereit für die digitale Revolution?
Dann bewerben Sie sich! Zeigen Sie uns, wer Sie heute sind, wo Sie hinwollen oder
wo Sie bereits angekommen sind.
Ihre Ansprechpartnerin
Sie haben noch Fragen oder suchen nach fachspezifischen Informationen? Zögern Sie nicht und kontaktieren Sie mich jederzeit.
Carolina Matthies
+49 351 - 2820 - 7555 | T-Systems Multimedia Solutions.com/karriere
Brief profile of T-Systems Multimedia Solutions GmbH
Wir bieten unseren Kunden digitale Dienste mit Leidenschaft: Als Full-Service-Dienstleister mit einzigartigem technologischen Know-how übersetzen wir Web-Innovationen in Dienstleistungen und bauen das Online-Geschäft unserer Kunden nachhaltig aus. Lernen Sie uns besser kennen und machen Sie sich ein Bild von unserem Leistungsangebot, unseren Kompetenzen und unseren bereits erfolgreich abgewickelten Projekten.
Das Wohl unserer Mitarbeiter und ein gutes Betriebsklima liegen uns am Herzen. Denn nur in der Zusammenarbeit mit zufriedenen Arbeitnehmern lassen sich unternehmerische Ziele verfolgen. Die flachen Hierarchien in unserem Unternehmen lassen eine gelebte und offene Kommunikationskultur zu. Wir wollen, dass unsere Unternehmensziele und die Bedürfnisse unserer Mitarbeiter in einem fairen Verhältnis zueinander stehen. Werden auch Sie ein Teil der T-Systems Multimedia Solutions und bereichern Sie unser Team mit Ihrer Kreativität, Ihrem Teamgeist und Ihrem Engagement. Wir freuen uns auf Sie!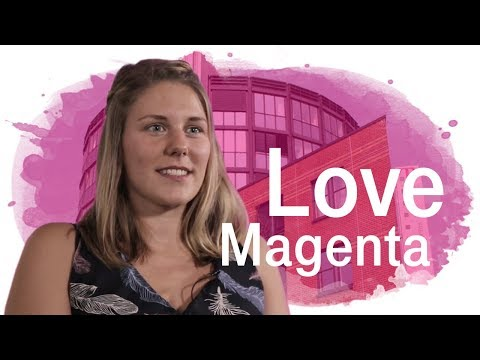 Publication date: 13-12-2018