1 C++ Jobs or Internships
Here you find 1 Jobs and trainings to C++. Add matching C++ Jobs and trainings to your saved list. Use your chance to apply for all those Jobs and trainings simultaneously. The most relevant ads are shown first.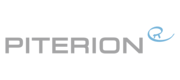 PITERION GmbH
Standort Wolfsburg – 15-09-2020
... Deine Aufgaben Auch deine Blutgruppe ist C++? Außerdem hast du ein Gespür für die Wünsche der Kunden und kannst diese technisch umsetzen? SUPER-KOLLEG(INN)EN GESUCHT! Der Aufgabenschwerpunkt liegt auf der [...] Softwaredesign über die Implementierung bis hin zu automatisierten Tests Objektorientierte Programmierung in C++ Umsetzung von CAA−Applikationen Dein Profil Abgeschlossenes Studium
Your search yields not the right results?
Make sure that there are no typing errors or apply here unsolicited